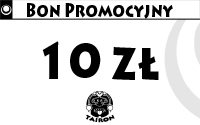 Promotional Voucher - the bonus for shopping!
For every spent 100 zł in the TAIRON showroom you get 1 Voucher worths 10 zł. Let's say, you purchased for 300 zł, totally. So, you get 3 Vouchers of the total value of 30 zł! Sounds interesting? We invite to showrooms.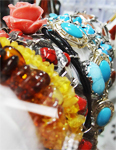 The TAIRON brand is the sister-brand (alias) of the KALOTA firm. It was established on March 20th 2012. The first showroom under the TAIRON's name has been opened on May 10th 2012 in Częstochowa.
In the showrooms of this brand, you will find silver and surgical steel jewellery, wall clocks, fireplace clocks, women's and men's wristwatches. These are high-quality products.